Exceptional Services that Complement Treatment
In addition to the basic and fundamental principles of treatment, Stillwater Academy has been pioneering the following unique services to help parents and troubled teens.
Family Bridge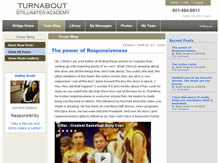 Stillwater Academy offers parents a private login account to stay up-to-date on their teen's progress. Parents can send letters, access treatment updates, video conferences, learning materials, school progress reports, and photos over the computer. This ability to "see" how their teen is doing keeps parents informed and facilitates greater communication between parents and the program. Learn More...
AfterCare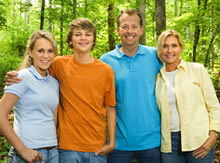 While many programs may offer aftercare on an as-needed basis, 25 years of experience has shown us that in order to maximize the benefit of the treatment teens receive, a full and detailed aftercare plan is necessary. Providing a full support system helps teens maintain growth and achieve goals way beyond graduation from Stillwater Academy. Learn More
Equine Therapy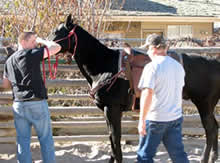 Knowing the emotional growth that can come to struggling teens as they work with horses, Stillwater Academy and Clementine Farms in Lehi, Utah created a partnership to provide students with this unique treatment approach. Students have the opportunity to participate in a number of equestrian activities including cleaning stalls, grooming horses, learning to ride, training and gentling baby horses, and coming to understand how to communicate honestly with the animals in their care. Working, learning, and playing at the ranch empowers teens to become competent, powerful, and genuine. Learn More...
Video Conferencing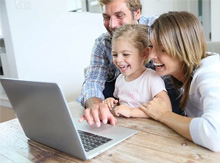 Through hipaa-approved video conferencing, parents are given a chance to be full participants in their teen's treatment experience, regardless of where they live. Video conferencing allows parents both in and out of state to join in weekly meetings and student therapy sessions from their own home.
Making Treatment More Affordable
Most medical Insurance will help pay for our program.
We are partnered with a professional medical biller that specializes in the billing of mental health And addiction services. We are able to get the maximum benefit for Intensive out patient and Day Treatment Programs. We provide a high level of service at a low out of pocket cost. Send us your insurance information today and we will check your benefit. Students name, address, date of birth, insured's Name and date of birth, insurance id, group number, Insurance name and phone number. Email to jamie@turnaboutteens.org.
Stillwater Academy: Unique Services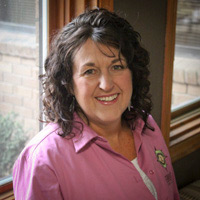 Have a Question?
Call or Text Jamie
(385) 352-3371‬