A Unique and Powerful Approach to Housing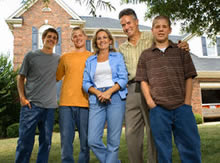 Not in the area of Stillwater Academy? Ask about our Housing Options. There are houses in the area of Stillwater that belong to trained staff members who are also licensed with the state to provide a family environment with life skills training. After a day of school, intensive outpatient therapy, or day treatment Our night staff housing parents become an amazing support group for the students as they process and practice the therapy they received during the day.
We know that not everyone lives where they can drive from their home each day. This is a great alternative.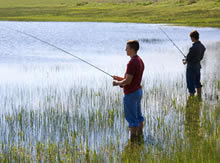 Intensive outpatient and day treatment both require practice and follow-up in the evenings. Stillwater Academy's unique housing approach allows teens hands-on practice of the skills they are learning in a family setting where they are required to contribute. During the evenings and on weekends teens participate with our housing staff in games, fun, and work.
Our experience has shown that, if students can't go home to their own family, having trained staff members in their own homes, who can provide support, structure, and encouragement accelerates the recovery process.
Our home away from home housing option has become very meaningful to our students, their parents, and to referring professionals across the country.
Testimonial: Housing Was a Critical Part of Our Son's Success
It is difficult to put into words the effect you have had on our son. One short year ago, we flew to Salt Lake City to entrust our son to your staff. Although I was apprehensive to leave him, it was a relief not to have to worry about where he was
and what he was doing. Read More...

Turnabout Stillwater Academy: Housing Program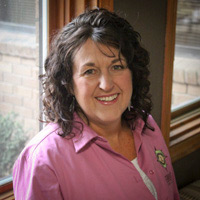 Have a Question?
Call or Text Jamie
(385) 352-3371‬