14 Question Assessment: Is Stillwater Right for Your Teen?
All information submitted is confidential. The results will be displayed upon pressing the
"Submit Assessment"
button.
How is my assessment scored?
Scale: How Assessments are scored—

Less Than 1000: While a short residential stay may be beneficial, it's possible that the issues your dealing with could be helped through counseling if your teen is willing, or if not, perhaps some parent coaching to help you deal with the situation.
Greater Than 1000: This is an indication that your teen may be a great fit for the services provided by Stillwater Academy. If you've already tried everything else and nothing is working, Call an admissions counselor (toll free 866-359-4600) to get a more refined assessment, and talk about your options.
Greater Than 3000: If this is your teen, chances are that you already feel you are at your wits end, and need help to keep issues from getting worse. Your teen may be a good fit for the services we offer. Talk with an admissions counselor today about options to help improve your teens behavior (toll free 866-359-4600 or use our contact form).
Back to Top
Stillwater Academy: Assessment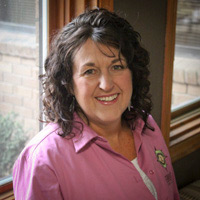 Have a Question?
Call or Text Jamie
(385) 352-3371‬