Stillwater Academy is an affordable state licensed program which provides all levels of therapeutic care as an intensive outpatient and day-treatment facility for youth ages 12-17 with emotional/behavioral problems that may be driving other poor choices.
Communication, Relationships & Change
The Story of One Boy Who Changed His Life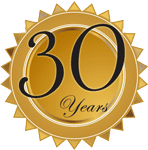 Take a free online assessment to help find out if Stillwater Academy is right for your teen >
You Can Make a Difference
You can make a difference for teens and their families by making a donation or by making your Amazon purchases through Amazon Smile. To make a donation click the button below or for more information call Jamie at ‪385-352-3371‬‬‬
Check Out Our Sister Program in Missouri: Ozark Trails.

Call ‪417-278-6868‬‬‬ for more info