The Story of One Student Who Changed His Life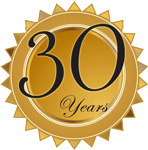 Take a free online assessment to help find out if Stillwater Academy is right for your teen >
Stillwater Academy is a therapeutic program dedicated to helping 12-17 yr old troubled teens find the pathway back to happiness and family harmony. For more than 25 years, Stillwater Academy has been helping adolescents and their families heal and grow. Over the years we have developed a sophisticated and unique therapeutic and academic program that helps students and their families create a track record of success they can build on in the future. Ask about our intensive out-patient and day treatment programs. We service students from all over the United States.
An affordable option starting as low as $2,000/month. Call today 1-866-359-4600
(Limited Number of Spots Available)
You Can Make a Difference
Many parents take note of their teen's serious challenges and seek help, but aren't able to afford the care that their son or daughter so desperately needs. To make matters worse Government assistance isn't available for them unless ordered by a judge or in some cases requested by a case worker.
You can make a difference for teens and their families by making a donation to the Stillwater Academy Scholarship fund. This money is used to help offer treatment to students who would otherwise go without. To make a donation click the button below or for more information call Jamie at 1-866-359-4600